Wow, I haven't posted pictures in SO long. I'd be suprised if you guys even remembered me. Hahaha. :P

I got my lip pierced, my hair grew WAY out. I have a sternum piercing. I used to look like this.



Piercings. Chyeah!



I make the most attractive faces. [/sarcasm]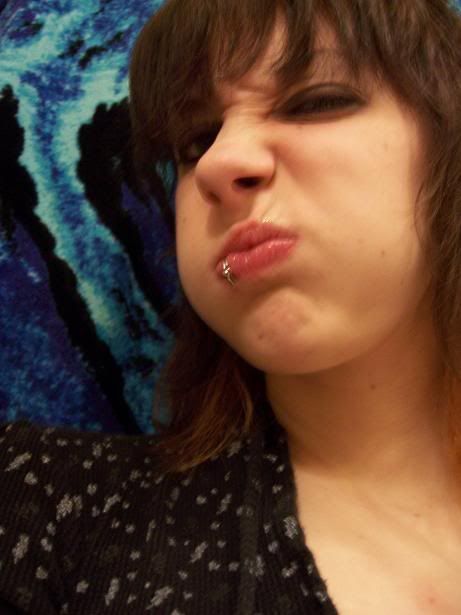 I also wear the silliest clothing. xD



Oh yeah, and this is my baby.



Tama ♥ !